Jamie's Garden of Friendship Dedication Pages
[ Home ] [ Page One ] [ Garden of Friendship Activities Page ] [ G of F Charms Page ] [ Garden Gifts ] [ Happy First Birthday Garden of Friendship ] [ Happy 2nd Birthday - GOF! ] [ Special Friends ] [ Squeak's Ladies ] [ Portraits of IF25 Friends ] [ GOF Banner Exchange ] [ GOF Causes Page ] [ Web Rings ] [ Garden of Friendship Welcome Gifts ] [ GOF Awards Page 1 ] [ Surprise Angel's Gifts Page ] [ Whispering Angel ]
[ Up ] [ My Special Friend, Dee Nichols ] [ My Special Friend, Linda ] [ My Special Friend, Lucky ] [ Miss Dolly ] [ My Special Friend, Marilyn Cook ] [ My Special Friend, Grammy J ]
[ Grammy J 2 ] [ Grammy J 3 ] [ Grammy J 4 ] [ Grammy J 5 ] [ Grammy J 6 ] [ Grammy J 7 ] [ Grammy J 8 ] [ Grammy J 9 ] [ Grammy J 10 ] [ Grammy J 11 ] [ Grammy J 12 ] [ Grammy J 13 ]
Jamie's Garden of Friendship Dedication Pages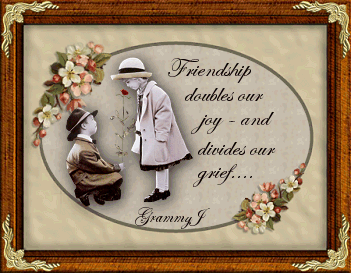 ----- Original Message -----
From: GrammyJ
To: Jamie
Sent: Tuesday, October 08, 2002 6:26 PM
Subject: Hello GOF Friend
When I have no one to turn to
And I am feeling kind of low,
When there is no one to talk to
And nowhere I want to go,
I search deep within myself
It is the love inside my heart
That lets me know my Angels are there
Even though we are miles apart.


A smile then appears upon my face
And the sun begins to shine.
I hear a voice, so soft and sweet
Saying, 'Everything will be just fine'
It may seem that I am alone
But I am never by myself at all.
Whenever I need my Angels near
All I have to do is call.


An Angel's love is always true
On that you can depend.
They will always stand behind you
And will always be your friend.
Through darkest hours and brightest days
Our Angels see us through.
You are one of my Angels.
Perhaps I am one for you.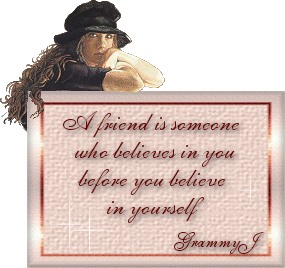 ----- Original Message -----
From: GrammyJ
To: Jamie
Sent: Wednesday, October 09, 2002 11:53 AM
Subject: Good Day Gof Friend

Hello My GOF Friend ~
Have a wonderful Wednesday!
~Hugs~
GrammyJ
Today...I wish you a day of ordinary miracles----
A fresh pot of coffee you didn't make yourself.
An unexpected phone call from an old friend.
Green traffic lights on your way to work or shop.
I wish you a day of little things to rejoice in...
The fastest line at the grocery store.
A good sing along song on the radio.
Your keys right where you look.
I wish you a day of happiness and perfection ... because you are someone special and rare.
I wish You a day of Peace, Happiness, and Joy

~Author Unknown~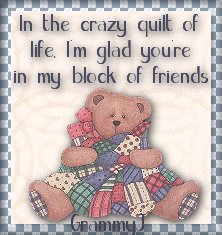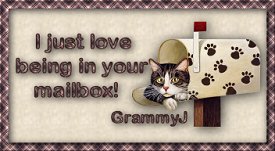 ----- Original Message -----
From: GrammyJ
To: Jamie
Sent: Thursday, October 10, 2002 7:53 AM
Subject: Hello My GOF Friend

Have a wonderful day my friend.....
GrammyJ
Life is a miracle
don't let it slip away,
Open your heart to others
give of yourself each day.
See the beauty in everyone
regardless of where they've been,
Some have a difficult journey
and really need a friend.
Share your gifts and talents
listen with your heart.
Do the things you dream about
but don't have time to start.
Pick a bouquet of flowers
show someone that you care,
Be gracious and forgiving
life is never fair.
Hold on to your courage
you may need it down the road,
We all have a cross to bear
it could be a heavy load.
If you practice all these things
no matter where you roam,
You may find both sun and rain
but you'll never feel alone.



----- Original Message -----
From: GrammyJ
To: Jamie
Sent: Friday, October 11, 2002 12:03 PM
Subject: GOF Friend FRIDAY!

It's Friday!!! Here we are another week down. Sure was a long one!
Wishing you a very wonderful weekend!!
Hugs
GrammyJ
There's a miracle called friendship
That dwells within the heart
And you don't know how it happens
Or when it got its start.
But the happiness it brings you
Always gives a special lift,
And you realize that friendship
Is God's precious gift.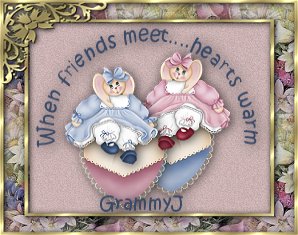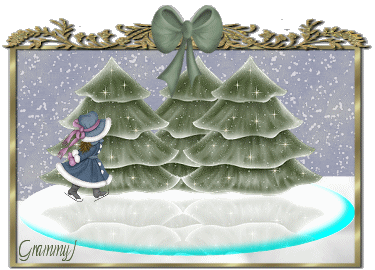 ----- Original Message -----
From: GrammyJ
To: Jamie
Sent: Saturday, October 12, 2002 10:32 AM
Subject: GOF Friend
Have you ever had an angel kiss
from Heaven above,
to touch your heart and
make you feel loved?
With the flutter of her wings
and the blink of her eyes
she will bring to you
a love that never dies.

Angels are watching over us
each day and night,
Keeping us all safe
with all their might.

This is my little prayer
for you today
that love and happiness
will fill your day.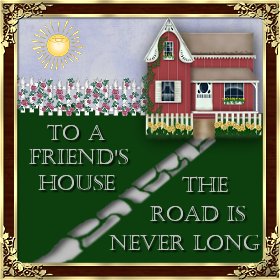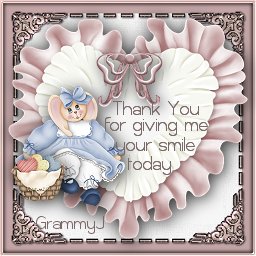 ----- Original Message -----
From: GrammyJ
To: Jamie
Sent: Sunday, October 13, 2002 2:03 PM
Subject: Hello GOF Friend

Hello my friend!
Sorry to be so late today, not feeling real well. Have a terrific Sunday!
GrammyJ
A friend is like a flower,
Every shape and every hue.
Each one is like no other,
Sparkling in the morning dew.
We each must seek to find them.
They hide in the oddest places.
But, once we come upon them,
We adore their friendly faces.

We each deserve a bouquet,
Of such beauty to the heart.
This, great array of blossoms,
Gives us great joy from the start.

Once we can find the treasure,
Friends are gifts so rare and fine.
We should water them, with kindness,
And cultivate, with time.


© by Chris T. Johnson